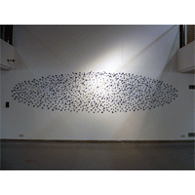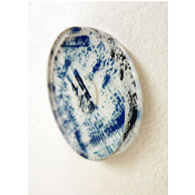 Continuing my work from my project "You Saved My Soul" which explored the idea of breaking the traditions of a "family portrait" I continued collecting my family portraits, scanning in excess of 6000 negatives to complete my archive. Continuing to use this as the source of my imagery my intention was to create a complete family portrait using the very images produced along my family's collective life span. As with my previous work I edited the images by involving family members, asking which photos were most nostalgic and evocative.
Using my developed technique blending historical printmaking techniques with contemporary digital imaging, I continued working with the fusing of photo-intaglio and double imaging or "ghosting". Furthering imbuing the prints with contemporary ideas I began using both cast and extruded acrylic as a plate to expose the image to and then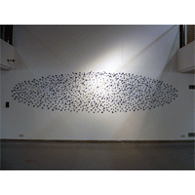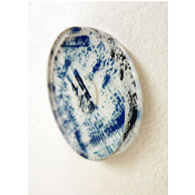 used this plate as the finished piece. The use of the ghosting makes the form of the image less defined ensuring a greater chance of the viewer overlaying the images with their own interpretations. The loose shape of familiar situations allows the personal imagery to become a universal memory key, giving viewers opportunity to see their own histories. The range of blue in the prints call to mind feelings of serenity, tranquility, security and order whilst also creating a feeling of sadness.
Within this question I was looking at how personal histories between two individuals, my sister and I, could be transmitted to a relevant future now that my sister is no longer here. As I explored this my research led me to step away from material based art to work with interventions. I sought to create an engaging piece that would benefit personal understanding whilst simultaneously enlightening participants and also leave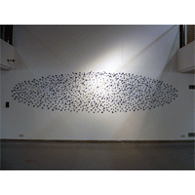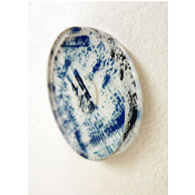 potential to extend it to a wider audience.

The final images appear to be encased in the Perspex as if they are trapped in a way that would mean that memory can always be preserved and never lost to the ravages of time. To read 'You And All Your Photographs' the viewer first sees it as a collective whole, a mass of memories, but then to gain further access and understanding the viewer is drawn forward and enticed to peer into the discs individually. This helps to suggest the continual focusing, blurring and lost memories in the human psyche and gives a glimpse into how we mentally hold onto and cherish the traces of our lives.